BT line rental increases in October 2010
By Value hunter on Jul 27, 2010 | In News, Money chat, Bad business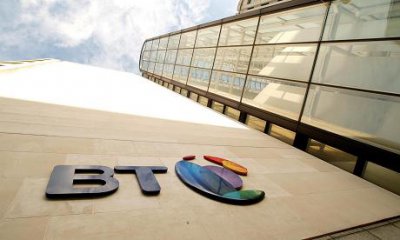 A broadband tax of 50p per month was to be brought in to pay for "Super fast broadband" as part of the previous government's digital white paper.
A new goverment takes office, then proceed to scrap the new 50p per month tax!
Hurrah!
I received a letter yesterday from BT - the only company we are able to rent our line from in our area - who opposed the new broadband tax, they now inform me that they are INCREASING the cost of our line rental by 50p per month.
This is not a "new tax" nor is it a government plan, it will result in more profits for BT who own our line!
BT were kind enough to give an explanation on their letter, it read as follows;
        "We appreciate it's not the kind of news you'll welcome..."
That was it!
Forgive me if I sound a tad miffed, but in May 2010, British Telecom announced pre-tax profits of £1bn!!!
That is £1,000,000,000 - or 1000 MILLION earth pounds to you and me.
Perhaps BT would like to tell all it's customers, why it opposed a new "broadband tax," yet it is happy to increase charges to customers by exactly the same amount, as the new tax would have cost, when these increases go directly into their profits?
No feedback yet