Cancelling an AA membership is harder than buying take that tickets!
By Value hunter on Oct 30, 2010 | In Money chat, Bad business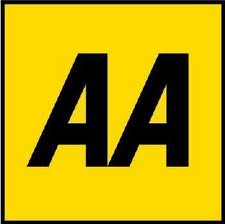 Twenty seven phone calls over 24 hours and STILL I haven't been able to cancel my AA membership!
Each time I ring up, "We are very busy dealing with breakdown calls, please try again later" - then I am cut off.
I have tried afternoons, evenings, after midnight, early morning and dinner time.
I have tried all five of the options allowed by the AA
The one occasion I did manage to get through, They promised to call me back, they left a message saying they would call me back again in 30 minutes, that was over an hour ago!
Why would I want to cancel my AA membership?
New customers get my level of cover at £150 a year - the same price as I got it for last year. The problem is, my AA membership will renew soon for the value price of £235 - £85 MORE than I and new customers get it for!
Now if only I could cancel it....
UPDATE:
After ringing up on the "breakdown number" - I was transferred over to the correct department, who then transferred me to the AA's "cancellation department"
They asked why I was cancelling, (Because of the £85 INCREASE in price, for "Free" legal advice and two "Free" extra call outs) the advisor offered to discount the price down, from £235 to £164 - still an increase of almost £15, but I can live with that.
A letter came confirming the renewal and stating that £235 would be taken from my account in the coming month!
Once again I was back on the membership phone number, which once again cut me off, on all the options given, after making me listen to all the options each time.
This time I tried the membership complaints number - kindly left on this post via a comment, posted by an AA member of staff - after 10 minutes on hold, I got through to Hayden.
Hayden informed me that the previous advisor had "issued a credit" on my account so that "the system" (isn't it always the system?) would see the credit, then would deduct this from the payment it takes for the renewal... leaving me just the £164 to pay.
The reason I got a letter telling me they were taking £235 for the renewal, is because the AA is currently using "an old system" (there's the system again) that could not adjust to quote the actual amount it was taking for a renewal.
I was assured that "the system" will only take £164 - if not, I was to ring him back personally and the overcharge would be credited back to my account.
I was told not to worry though, as next year their "new system" would be up and running - adding that he could see why "customers got confused"
If it works, then we shall see later this month.
Whatever the AA are paying the top brass who oversee their systems, I'd sack them off as they are not doing their job!
Sort out your membership phone number and options - if the only way to discuss membership or cancel, is to pretend to have a breakdown, then it will cause more delays to your breakdown staff?
When a customer reports a problem, don't ignore it! - DO something about it, then it won't be a problem for other customers?
Sort out your "system" so that customers are not sent out the wrong price for renewal - you'll then find that you won't have thousands of customers ringing back, increasing the workload and burden on your call centre advisors, to try and correct and rectify mistakes your system is making?
Stop cutting membership number callers off - It's hardly a good advertisement for your company and you may find that posts like this won't appear on websites?
A little bit of common sense, makes life easier for your customers, your staff and may even allow you the financial flexibility to reduce your prices, attracting more business?
UPDATE 2:
The farce continues - now the AA send me a letter saying they couldn't get the funds to pay for new membership from the exact same account details they took the membership money from 12 months ago.
Have the AA ever heard of their legal responsibility, under the Data Protection Act, to maintain customer accounts in an accurate manner?
It would appear not....
8 comments
Hello there. I work for the AA and I happen to have seen your comment. I was concerned to learn of the diffculties you have encountered and I would like to invite you to call our Member Relations team on 0845 607 6727 to discuss.
08/11/10 @ 17:08
Thanks for that number.... as the membership telephone options/number is just cutting people off again. I've added an update to my original post.
09/11/10 @ 13:53
Please DO NOT leave your AA membership number on this website, I am not now, nor ever will be, working for the AA, thanks.
16/06/13 @ 21:26
Comment
from:
JIM TOMLINSON
[Visitor]
I cancelled my cousin's membership BEFORE THE RENEWAL DATE, but she has just received a reminder as to why she is late paying up? Surely in these days of COMPUTERS, things should be FASTER not SLOWER. The moment I rang to cancel it, THAT SHOULD BE IT. NO MORE UNWANTED MAIL FOR A CONFUSED OLDER LADY!!!!!!!!!!!!
29/07/13 @ 21:18
Couldn't agree more Jim, but sadly trading standards and various ombudsman/regulators want to go after "rogue" traders and leave the "compliant" big businesses alone
30/07/13 @ 12:15
Comment
from:
Chris Birchall
[Visitor]
I am in the process of cancelling my AA membership following receiving poor service and reading these comments has made my mind up. Like most 'service led companies' its so easy to set up an account but they want us to jump through loops and waste time and money to cancel their inflated policies. The 4th emergency service is a joke
10/03/16 @ 23:55
Obviously this forum is very old... I had been a member of the AA for 6 years, and after buying a new car was offered breakdown cover with that (incidentally carried out by the AA). Just rang up to cancel: I was on hold for 7 minutes and cancelling was extremely easy: I was not beleaguered to change the policy or carry on, The policy was instantly stopped after the end date. They have been extremely helpful and I have no complaints. They have clearly listened to customer feedback.
25/05/16 @ 22:06
Comment
from:
John Carron
[Visitor]
As a Gold member I'm very disappointed with the service from the AA. In June I was unable to book European breakdown cover for my bike on line and on the phone was much higher than the RAC. I booked the trip with RAC cover. I have just tried to book European cover for my car and the webpage will not take the payment. Tried to call someone and was told to call back Monday to Friday in office hours. More frustration. Not the service I expect for the money I pay annually. They call themselves the fourth emergency service. What a joke. I don't think they have my renewal next year and I shall be considering a new provider for the future. My annual fee is paid each year in June so I doubt I would receive a refund on my existing membership should I cancel now.
27/11/16 @ 17:39