Direct line motor insurance
By Value hunter on Jun 13, 2010 | In News, Money chat, Bad business, Frugal wars, Product reviews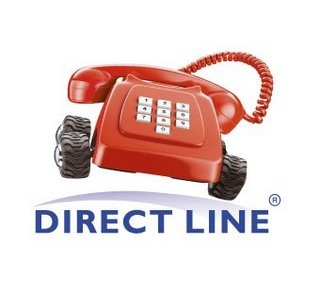 According to Direct line (motor insurance) the following events demonstrate how they "help" their customers:
For 8 years with the same car (basic 1600cc), the price rises every year at the renewal, to a price above what the same policy would cost a new customer - reasons given for the increases in price include - "you are a manual worker and therefore more likely to have a claim" - "we have had lots of claims in the last year for this type of vehicle" - "other companies are also putting their prices up" - "you have an older car and it is more likely that parts will be harder to find or it will be written off"
Car is changed to a 2 year old car, different model but still a basic 1600cc - the price to insure it increases (again above the price a new customer would pay). Reason given - "It is a newer vehicle and spare parts will be more expensive"
Car is changed again, this time to a smaller engine, just 1200cc, the price to insure it goes up!
Reason given - "You are halfway through the year of your insurance" - once again more expensive than for a new customer - I am then offered a choice, I can terminate the policy and start again as a new customer for an admin fee of £25, or I can keep the policy and change vehicles for an admin fee of £15.
Car is changed again, this time to a 2 litre engine (I am expecting the price to go up) I am not disappointed, the price goes up, but as we want to continue to insure the 1200cc for a short while, fully comprehensive, I am told that to insure that vehicle also, would be an extra £436!
Reason given - "Once you change your insurance to the 2 litre car, the 1200cc has nil no claims bonus on it and is charged at the full rate without any discount!" - I stated the obvious, that no car has any "no claims" as this is applicable to the driver not the vehicle - "errrr I am not sure what you mean" says the advisor, I bet he doesn't...
To summarise how good Direct line motor insurance are with their customers:
- 1600 car, insurance increases every year for 8 years
- a newer 1600 car, the price goes up
- a drop down to a 1200 car, the price goes up
- a 2 litre car, the price goes up
- to keep the 1200 on the insurance, the price goes up
- admin fees applied to existing loyal customers, becoming penalty charges as profits are clearly being made on them. (It is unlawful to make profit from a penalty charge!)
- new customer's receiving cheaper insurance than loyal existing ones.
Is there any scenario where Direct line motor insurance charges an existing customer LESS?
In 15 years, I haven't come across one yet...
2 comments
No claims and no accidents but they increased my premium by 42% this year - reason given - there are lots of expensive cars in your post code area and if you hit one the repair costs will be higher.
27/07/10 @ 19:43
Comment
from:
valueformoney
[Member]
I think they're making it up as they go along James. Reasons given in the past: - the car is older and parts harder to find - the car is newer and parts are more expensive - the car make is statistically more likely to be involved in an accident - its been a bad winter and lots of claims have been made - every other insurance company are putting their prices up, price increases are industry wide! They are full of it.
27/07/10 @ 22:34