Frugal ways beats Tesco!
By Value hunter on Sep 17, 2010 | In Bad business, Frugal wars, Thrifty shopping, Frugal victories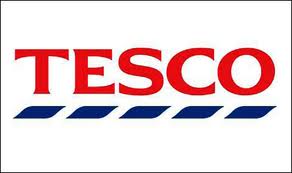 When my local Tesco store were selling Lurpak at a 50p higher price than you could buy it from the same store, same shelf, if you placed an order online, I watched their shelf price for almost two weeks. Nothing changed.
Once we had run out of said Lurpak, I collared the customer service manager at the store, after I was forced to pay the higher price for it, than they were selling it for with online orders (See link above for full post) and "had a word."
In full view and earshot of the cigarette queue, I left him in no doubt that I thought he was ripping people shopping in his store off.
Imagine my surprise when 24 hours later, the same Lurpak pack sizes saw their prices in the same Tesco store, reduced to just £1 - from the £1.50 they were sold at for two weeks previously for online orders.
As they cannot advertise it as an offer - it hasn't been on sale at the higher price for two weeks according to their own price checker - they have been forced into displaying the £1 price as a standard price label!
So tonight, now that they have got some stock in, I picked up ten packs, saving me a whopping £5 - all this from one product line.
Even better is the fact that everyone shopping at the store will also benefit from the 50p saving per pack.
Amazing how, just by shouting Tesco management down in front of customers, they change their whole approach to pricing by demographics and hoping no one would notice the difference for people ordering from the store via the internet and those calling into the store.
Little victories my friends, little victories...
No feedback yet